Bridget & Eamon season 1 first aired on RTÉ 2 in Feb / Mar 2016 and on UKTV Gold in Oct / Nov 2016.
It won the IFTA for Best TV Comedy in 2016 and in same year won Jason Butler the Best Director IFTA (Soap / Comedy).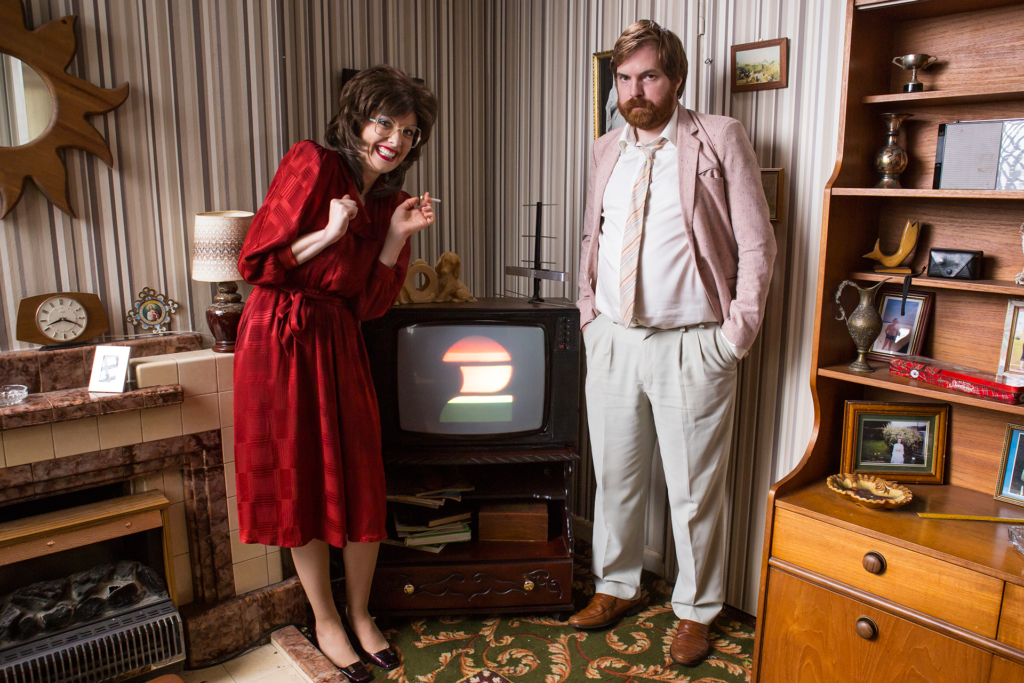 Bridget & Eamon is a new 6 episode sitcom. Written by Jason Butler, Jennifer Zamparelli and Bernard O'Shea and directed by former Republic of Telly producer Jason Butler. The show set in the 1980s stars Jennifer as Bridget and Bernard as Eamon in roles already massively popular in sketches on Republic of Telly and online with millions of views.
The cast features the cream of Irish comedy and acting talent with Norma Sheahan, Eleanor Tiernan and Sharon Mannion as the Bridget's neighbours, Colum McDonnell as Eamon's mate Fierce Handy Frank and Edwin Sammon as the local parish priest. Guest stars include Mary McEvoy, Linda Martin, John Colleary, Pat McDonnell, John Lynn, Karl Spain, Keith Walsh and Alison Spittle.
Bridget & Eamon are the typical unhappily married 80s Irish couple. They live somewhere in the Midlands with their indeterminate number of children. Chain-smoking Bridget has notions. She wants the lifestyle from the pages of Woman's Way but wouldn't want to think about how much it would cost to heat South Fork. All Eamon wants is to put his feet up in front of the TV and do nothing. Not meet anyone, not buy anything, not go anywhere but Bridget and the 1980s just won't let him be.